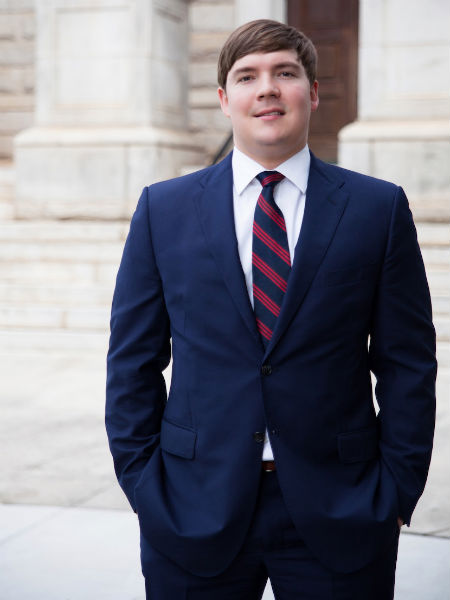 caleb@decaturlegal.com
Caleb Gross is a well-rounded attorney with a diverse array of professional experiences and a commitment to justice.
Following his graduation from the University of Georgia, Caleb served as a legislative aid to the Georgia State Senate, where he worked closely with lawmakers from across the state. Caleb then served as a paralegal to the United State Internal Revenue Service's Office of Chief Counsel, where he learned the intricacies of the Federal Tax Code and gained invaluable experience handling a heavy caseload and interacting with clients.
As a law student at Georgia State University, Caleb volunteered his time and energy to a variety of non-profit and governmental legal organizations. He worked as a student attorney with Georgia State's Low Income Taxpayer Clinic, acted as a volunteer intern with Georgia Lawyers for the Arts, and worked as a Legal Aid to the Georgia Senate Democratic caucus.
Prior to joining Radford & Keebaugh, Caleb spent a year practicing in a small civil litigation firm in Gwinnett County. There, he gained valuable courtroom experience, honed his litigation skills, and, most importantly, learned how to closely listen to and advise each individual client.
Caleb shares the firm's passion for representing individuals who have suffered due to an abuse of power. It is this passion, and his desire to make a difference, that brought him to Radford & Keebaugh. His addition to the firm further deepens the dependable and effective representation that the firm offers to individuals throughout Georgia.
Caleb received his undergraduate degree from The University of Georgia, where he graduated magna cum laude. He received his law degree from Georgia State University, where he graduated cum laude.
Caleb is licensed to practice in the Superior Courts of Georgia, the U.S. District Court for the Northern District of Georgia, and the Eleventh Circuit U.S. Court of Appeals.
Caleb lives with his wife and daughters in the City of Decatur, Georgia.
Accolades