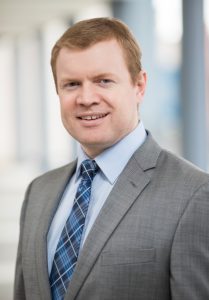 regan@decaturlegal.com
Regan Keebaugh's persistence and dogged pursuit of the evidence sets him apart from most litigators. No stone is left unturned in the pursuit of justice for his clients.
Regan earned his law degree in 2006 from the University of Georgia School of Law, where he graduated cum laude and served as the Senior Articles Editor of the Journal of Intellectual Property Law. Regan authored and published a note entitled "Intellectual Property and the Protection of Industrial Design: Are Sui Generis Protection Measures the Answer to Vocal Opponents and a Reluctant Congress?" 13 J. Intell. Prop. J. 255 (2005). Regan also served as a counselor for the UGA Law School's Public Interest Practicum, a service providing legal advice and counseling to indigent residents of Athens, Georgia and surrounding counties.
Prior to attending law school, Regan received a B.B.A. in Economics from the University of Georgia where he graduated magna cum laude with high honors, with honors in Economics, and was elected Phi Kappa Phi and Beta Gamma Sigma.
When not working, Regan is busy pursuing his many hobbies and entrepreneurial ventures. He also enjoys spending time with his family.