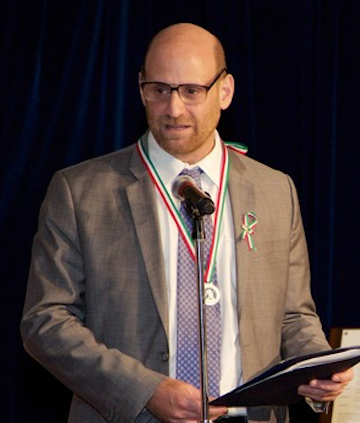 We are excited to announce that Dan Werner–a civil rights litigator with over 23 years of experience advocating for workers and victims of constitutional harms–has joined our firm. Before joining Radford & Keebaugh, Dan spent 12 years with the Southern Poverty Law Center (SPLC), where he was most recently a Senior Supervising Attorney. Dan pioneered and directed SPLC's Southeast Immigrant Freedom Initiative, an ambitious project aimed at providing high-quality representation to immigrants detained in the Deep South.
Dan has been involved in all phases of litigation, including trial and appellate practice. He is a sought-after expert on the issue of human trafficking, publishing on the subject and lecturing in the United States and internationally. Dan's advocacy has resulted in substantial victories for his clients. After winning a $14 million jury verdict for five labor trafficking survivors, Dan and his team were named Public Justice's 2015 Trial Lawyers of the Year.
"Dan has dedicated his long legal career to fighting in the trenches for his clients. It is an honor to have him as part of our firm," said James Radford, founding Partner at the firm.
In addition to being admitted in Georgia and New York state and federal courts, Dan has previously practiced in Florida and has litigated cases in federal courts throughout the United States.
You can learn more about Dan here: https://decaturlegal.com/attorney-profile-dan-werner/