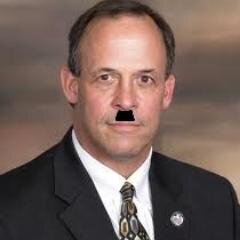 Using the name @peoriamayor, a Peoria, Illinois resident created a Twitter account made in the likeness of Mayor Jim Ardis. The account was intended to be a parody shared between Jon Daniel and his friends. As described in the article, Police Raid Over Tweets Leads to Lawsuit Against Peoria Mayor, the tweets, such as those in support of strippers, tequila and crack pipes, were intended to be funny and seen only by a small group of individuals. Despite this, the twitter account grew a rapid following. Once he realized the number of followers was growing, Daniel labeled it as a parody feed.
With grammatically incorrect tweets such as, "Im bout to climb the civic center and do some lines on the roof who's in,' Daniel's rationalization was, who would possibly believe the mayor or anyone working for the mayor would have such difficulty with use of the English language?
At the request of the mayor and city manager, an investigation into where the tweets originated was initiated, ending in a police raid on Daniel's home. Daniels has filed suit, claiming that city officials violated his First and Fourth Amendment rights.
Ardis explained to reporters, "There is no way for someone to know that what was being said under my name, picture and contact information was not coming from me. My identity as Mayor was stolen."
Lead counsel for Daniels, Harvey Grossman stated, "Political parody is a great tradition in the United States – from Thomas Nast to Jon Stewart."
If you or someone you know believe their constitutional rights have been violated, the team at Radford & Keebaugh can help.   Contact us by phone at (678) 369-3609 or use our contact form.