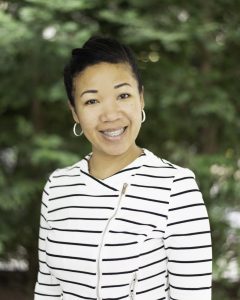 jackie@decaturlegal.com
Jackie Chrisp is a Paralegal at Radford & Keebaugh, LLC.  She focuses on employment and family law litigation.
Jackie earned aBachelor of Science degree in Broadcast Journalism from Georgia Southern University in Statesboro, Georgia.  Jackie also attended the University of Georgia and earned her paralegal certificate.
Jackie has a diverse legal background with almost ten years of experience in multiple areas of law, including personal injury and employment law.
In her spare time, Jackie enjoys spending time with her family and friends, reading, shopping, watching the Los Angeles Lakers, and traveling. Jackie is passionate about the legal field because she loves serving clients.