Call us today at (678) 271-0300. If we don't get you a settlement or judgment, you owe us nothing. Free phone consultations.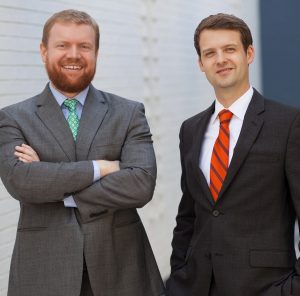 For cases of personal injury and wrongful death, you have literally hundreds of lawyers to choose from. They advertise on television, the internet, billboards, even the sides of buses. To find the right lawyer for you, ask yourself three questions:
(1) Do I trust this lawyer?
(2) Does this lawyer have the skill and experience to handle my case? and
(3) Does this lawyer have a track record of success?
We hope you'll take the time the give us a call or send us an email. Find out if we are the right law firm for you. We work hard to build a relationship of trust with each client. If we are not the right lawyers for you, we will do our best to find the one who is. We offer competitive contingency fee agreements, and we can often undercut other firms. Call us today at (678) 271-0300. Or use our contact form to send us an email.
Our experience and track record of success speaks for itself. In the video below, attorney James Radford argues the case of Owens v. City of Greenville to the Georgia Supreme Court, resulting in a rare 9-0 reversal in favor of his clients.
You can read about some of our other recent results below.
$300,000 Settlement for Hip-Hop Producer "Dun Deal" in False Arrest Lawsuit
$481,000 judgment in Americans with Disabilities Act (ADA) trial
$4.8 Million Judgment for Fulton County Employees
Unanimous Victory at Georgia Supreme Court for Wrongfully Terminated City Employees
$280,000 Settlement for Georgia State Ethics Commission Whistleblower
$226,658 Judgment In Sex Discrimination Trial
Historic judgment for deaf Georgians in class-action suit under Americans with Disabilities Act (ADA)
$250,000 Settlement for City Whistleblowers
Here are some actual reviews for our attorneys from Avvo.com:
"Regan represented me in a pay grievance with my employer at the time. Due to my employer's stubbornness the litigation went on for years but in the end Regan and his co-counsel achieved a very good result for me. Throughout this lengthy litigation Regan responded promptly to my calls and emails, doggedly pushed the opposing counsel for information, and prepared many extensive briefs. Regan conducted legal research that ended up uncovering the vital precedent that proved to be key to our success. I would recommend him to anyone else who has an employment-related claim and I would do so without reservation." — client Georgia
"I found James through Avvo and hired him for my employment discrimination case. I worked with him since early 2012 until the end of 2014, when we finally reached a settlement on the brink of trial. I worked in managment for a major retail chain and was terminated after I complained of disparate pay between myself and a co-worker of a different race. I was terminated shortly thereafter, and the company made up a legitimate reason for doing so. Through discovery, James was able to show that the company's rationale was not correct. We were ready to go to trial when the company finally offered a meaningful settlement. It made a big impact on my life, and I cannot thank James enough for his hard work and dedication." –Abe
"I first hired James to help with my unemployment case. He looked carefully at all my records and told me I had a case for unpaid overtime wages as well. He and his staff spent hours meeting with me and on the phone getting all the facts. They figured out exactly how much I was owed, sent a great letter to my company, and were able to negotiate a fair settlement. I would highly recommend James, Caleb and Keith to anyone." — Carol
"I am an attorney who needed help with a legal matter that was not within my area of expertise. I'm so glad that I selected James to represent me. He was very knowledgeable and practical. He did a great job of staying focused on what mattered most to me – winning. I felt very confident with James and would not hesitate to refer anyone to him for his legal services." — Tanya
"I regularly refer individuals with employment law issues to Mr. Radford. In some instances, these have been my own clients with whom I have continued to represent in other capacities; they all have had positive reviews for James's work and results." – Attorney Jason Marcus
"James is a natural problem solver and extremely effective attorney who fights hard for his clients. Every client I have sent to him has been impressed and satisfied, and I will continue to send him all employment-related referrals that I have." – Attorney Sean Ditzel
"I met Caleb over a month ago to handle my denied unemployment benefit process , and after meeting him I felt a sense of relief from worrying, he took the time to consult me in great detail what i was facing, I had found someone i could trust and turn to at this difficult time and he did an awesome job on representing me and I won the case, yeah! Thanks once again Caleb!" – client Aretha